vertical pools
2007-09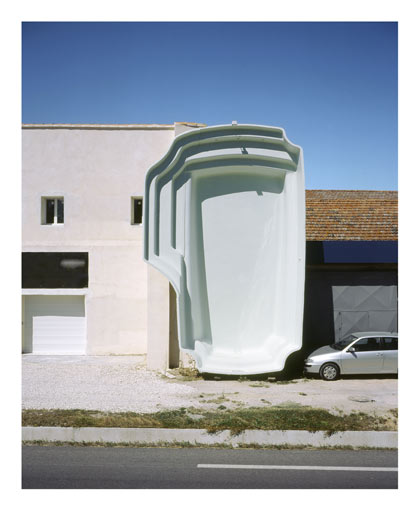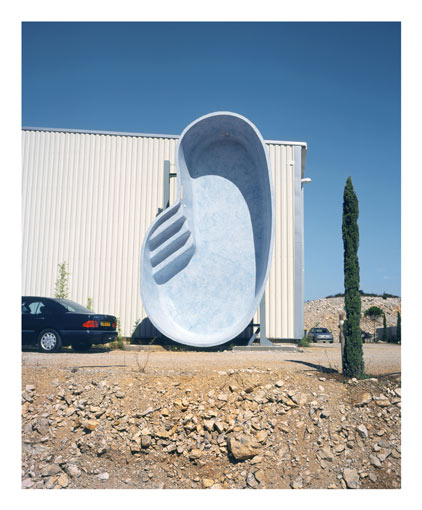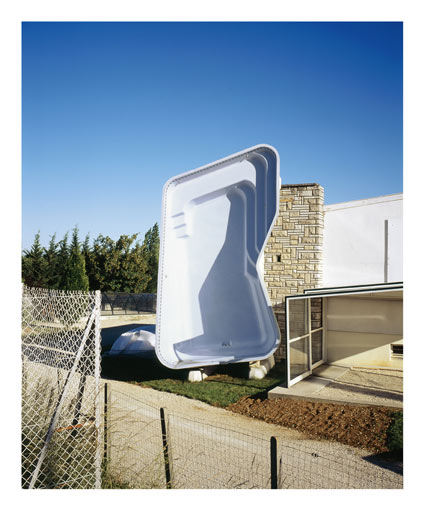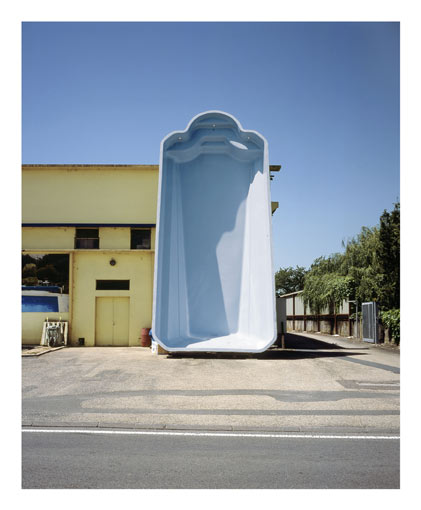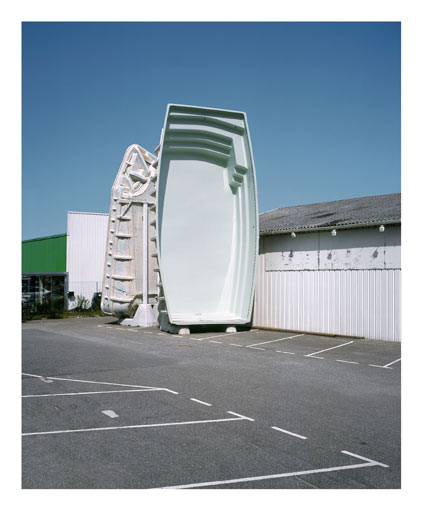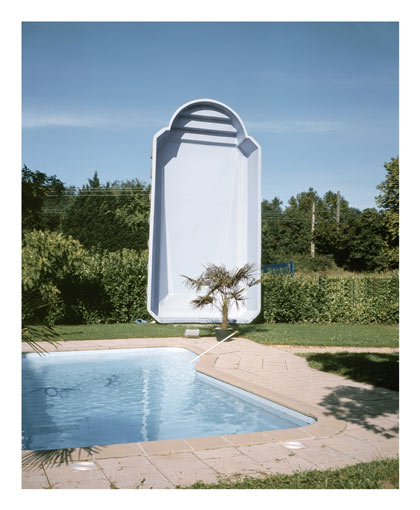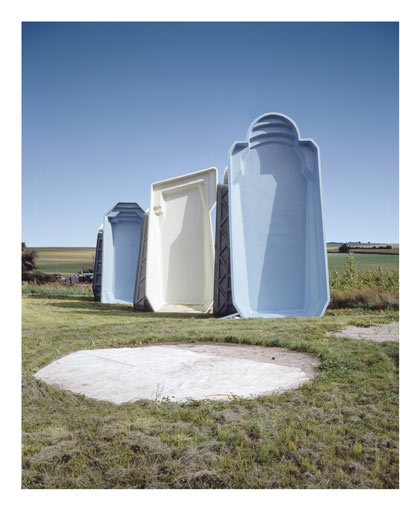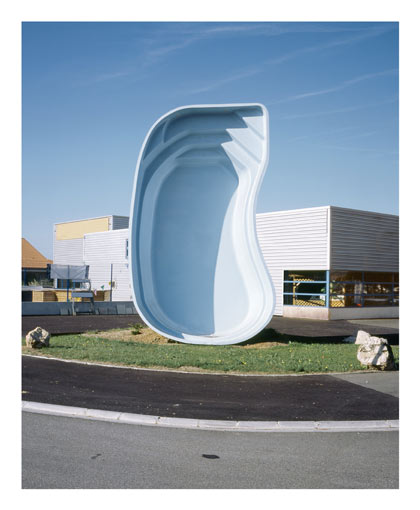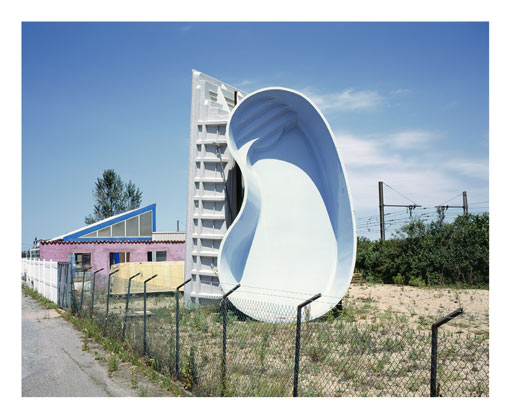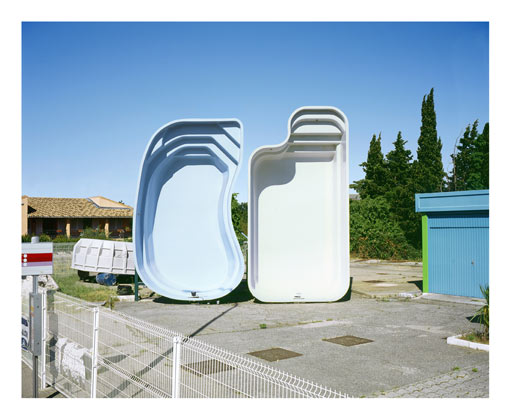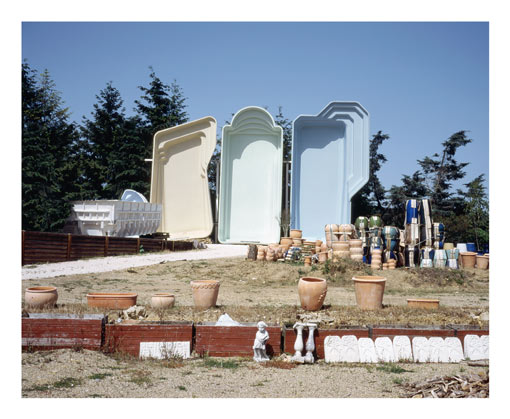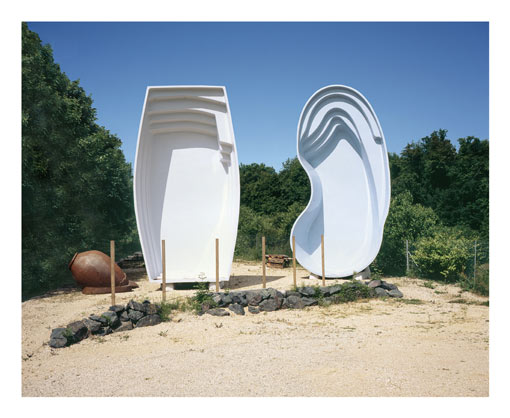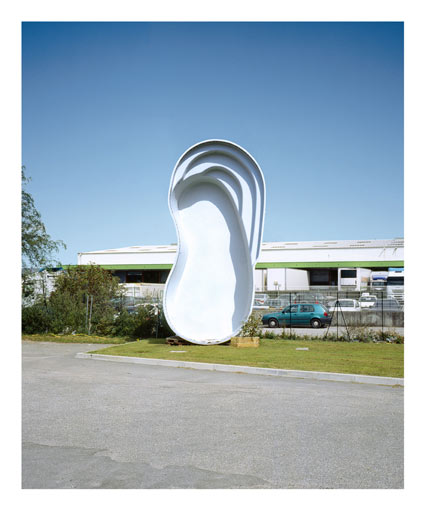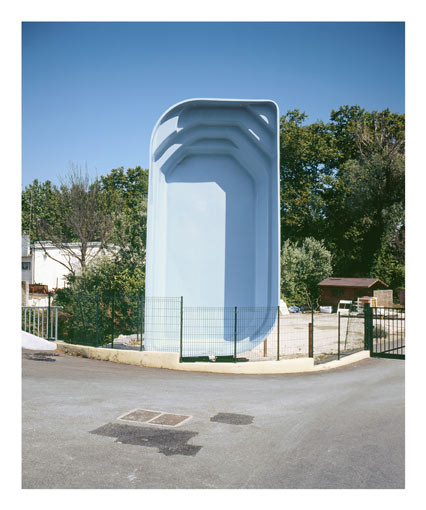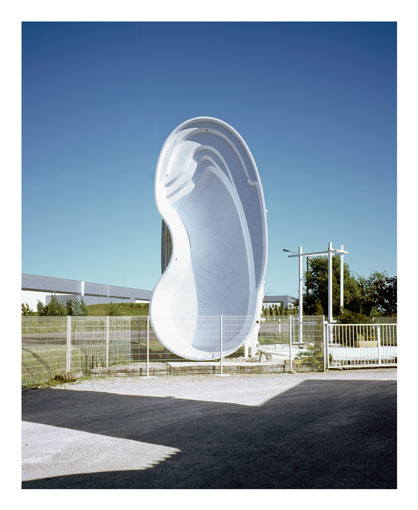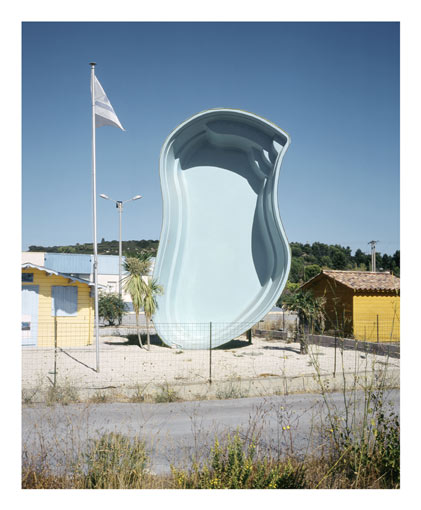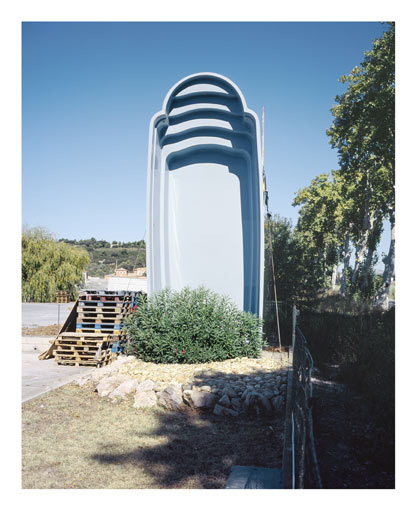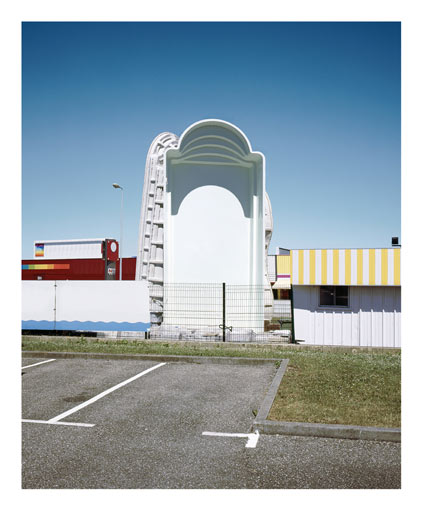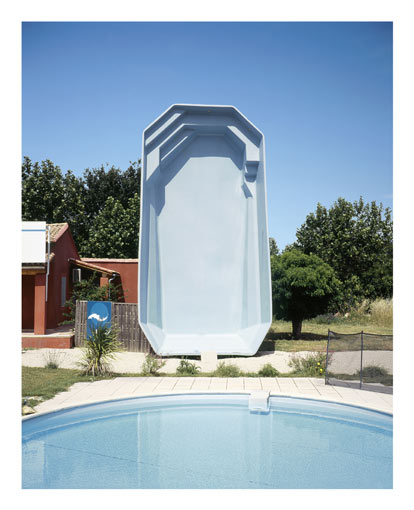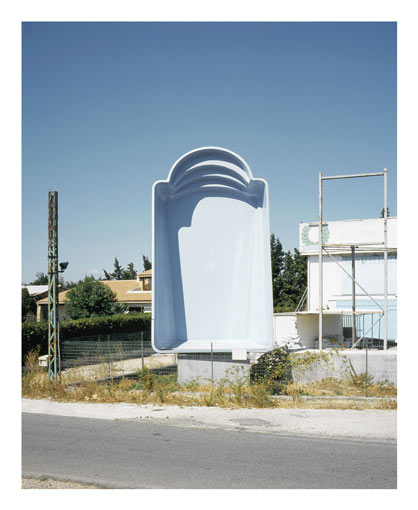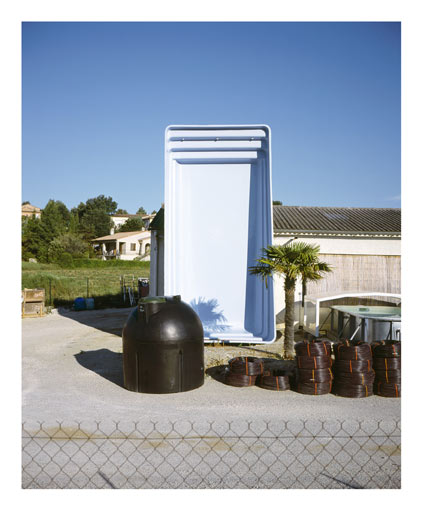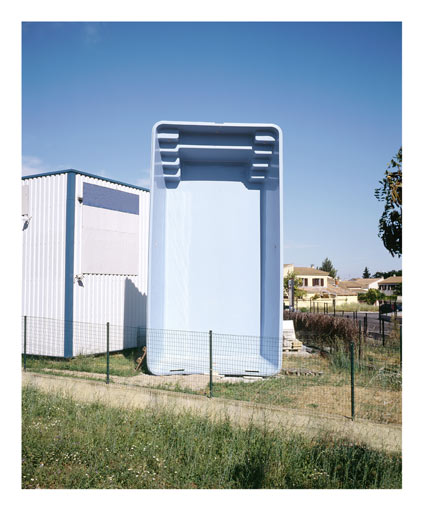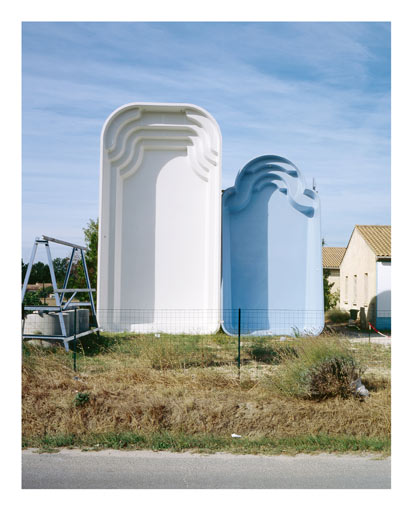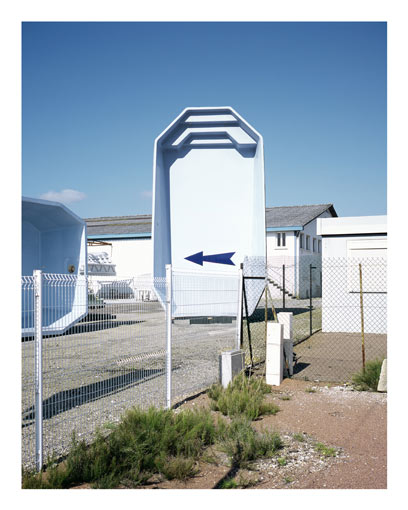 Thomas Zika        vertical pools
When driving by car on the Route Nationale in France, one may always be astonished about tiny blue holes appearing in the landscape. Along the main highways and in the big zones commerciales these holes turn out to be empty swimming pools made out of plastic, standing or lying on the ground; cheap alternatives to concrete pools, especially promoted in southern Europe.
Concerning form and colours of the huge polyurethane bath tubs, measuring is due to industrial norm: most of them are light-blue, rarely white or beige, with some inverted steps, varying some basic designs from ear-drop-shaped to rounded down rectangulars.
I photograph these ready mades embedded in the (social) landscape, particularly characterized by the industrial periphery of the urban surroundings. The absurdly enlarged blue vessels are built up for advertising purposes, but they seem to define these spots by their presence and striking peculiarity.
The environment, streets, cars, traffic signs, plants, architecture are not only the motive frame for the pools, but it marks these non-sites of the semi-urban periphery. The sky is mediterranean blue, the shaping hard shades refer to the sunny heat phase between 11am to 4pm. The upright format, being not typical for landscape representations, especially in the series, underlines the absurd character of the swimming pools, activating visual associations from mobile plastic toilets to blue coffins.
I am hardly interested in a pure, rigorous typology, rather more in the oscillating character between conrete and abstraction of the blue holes and the surrealistic potential of these anonymous sculptures being apparently randomly placed in the landscape. To let the ready mades' sculptural character become more iconic, all logos, telephone numbers and company names, with whom the pools are brought into the function of an advertising medium, are digitally erased.
David Hockney's pool pictures, Claes Oldenburg's sculptural enlarged things of common household objects, colour field paintings, as well as Ed Ruscha's conceptual photoworks are art historic influences and references for me.
Within my artistic photographic approach I am interested in the balance of abstract and concrete picture properties, evolving an oscillation figure for the recipient. This vibration between recognizing and questioning of the picture is able to reflect upon the conditions of our perception as well as to mirror the complexity of our living environment.
The series is conceived as an exhibition as well as a book project.
vertical pools, 2007-09